Don't forget to bring toys to the gym sometime between today and tomorrow mornings 10AM Charity/Memorial WOD!!!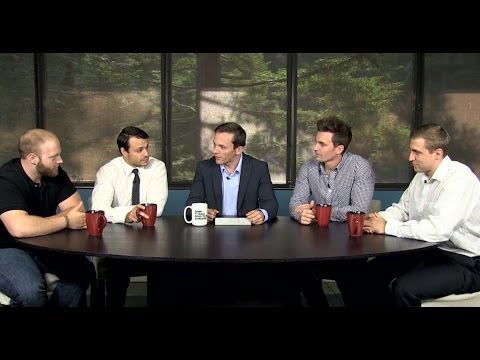 What do you think??
TODAYS WODS
Level I/All Level Class*
Skill: Ring Support 3×30 secs (or as long as possible), if you cannot hold Ring Support at all, do 3×45 sec straight arm plank
Skill #2: 3×30 sec Hollow Hold
Bench Press 3×5
3 Rounds For Time
100 Single Unders
Bear Crawl 1 length
5 DB Man Makers (challenging weight)
Bear Crawl 1 length
(to setup place DB's at one end of floor and jump ropes at the other, you bear crawl between stations, end WOD with a bear crawl)
*All Levelers do 4 Rounds, 75 Double Unders (Or 100 Singles), rest of WOD is the same.
Level II
Warm-up: 2 Sets
1 Min Hollow Hold
30 Second Handstand Hold
10 Strict Pull-ups
10 Min Mobility
A) 5 Rounds For Time:
5 Shoulder to Overhead 135/95#
10 HSPU
15 Box Jumps
30 Double Unders
Rest 90 Seconds
BW & KB
Mobility:
15min Trainer led mobility to back
Muscle Chain Recruitment/Core:
6×20 knee pulls/crossover from plank
5sets of mx holds (instruction in class)
WOD:
20min AMRAP
-line drill
-20KBS
-10RingDips
Trainer led cooldown&stretch
SDPD
Warm-up: 2 Sets
200 Meter Row
10 Burpees
A) 3 Sets
Max Plank Hold
Max Ring Row
Max Superman Hold
B) For Time: 5 Ring Rows
10 Push-ups
20 Sit-ups
100 Meter Farmer Carry
5 Ring Row
10 Push-ups
20 Sit-up
Rest 2 Min
Repeat
WOMEN
Warm-up: 2 Sets
200 Meter Row
5 Negative Ring Rows
A) 3 Sets
Shoulders Press 3 x3
RDL 3×10
B) AMRAP 12 Min.
200 Meter Row
10 DB Shoulder to Overhead
10 Box Jump/ or Box Jumps