ANNOUNCEMENTS
Whole Life Challenge – REGISTRATION OPENS AUGUST 15th!!
HOW THE CHALLENGE WORKS
I've been getting some questions about the WLC…that is GREAT!  The more buzz the better.
The Whole Life Challenge is an 8-week health and fitness game designed for you to see
what kind of impact you can have on your body, fitness, and lifestyle if you commit yourself  to a specific structure. There are three categories for the game – Performance Results, Physical Results, and Lifestyle and Accountability. This is not just a "Eat Paleo, change your body" challenge. It is a "who you are" challenge! Nutrition, workouts, mobilization, supplements, daily accounting, community engagement — if you play all out you won't believe the results you can get!
Measurable results
Creating results based on what's so. Your performance and your body will be measured at the beginning and end of this challenge. You'll know where you are starting from and where your actions and effort gets you. Actions are important, and in this challenge you will learn how to take effective actions.
Clear rules
Knowing what actions to take. You will know exactly what to do and what not to do for 8 weeks.  This game provides clear and unambiguous rules for your nutrition and daily physical requirements.  You will know if you have followed the rules or not, and will notice how how well you stick to your rules (your score on the leaderboard) determines your results. Most importantly, you don't have to be "perfect!" By making an honest daily effort and earning bonus points, you will learn how being present and having a dedicated practice gives you the freedom to have it all – vibrant health
and a life you love to live!
Tracking and scoring
Being present daily to the daily effectiveness of your performance. You will track your effectiveness every day by scoring yourself on the challenge website based on how closely you followed the rules of the game. Scoring daily, you will stay present to your actions and the results you get day by day.  You will see your effectiveness score every day on the leaderboard and you will have the chance to see
your effectiveness increase as you train yourself.
Community
Not doing it alone. You will be engaged with thousands of people who are up to the same thing you are – figuring out how to make it work, succeeding step-by-step, sharing what's working and what's not working, and giving you the support you need to step outside your comfort zone. You will be able to see where everyone else in the challenge is at any moment. There is nowhere on the leaderboard that is the
"winner's zone." Rather, it's the place for you to track where things currently are for you. Wherever you are, you are not alone! 
The Whole Life Challenge works by giving you a well-defined structure to follow, a concrete method for tracking your daily actions and results, and a community of people encouraging your success by supporting you in keeping your eye on the ball every day. Play full out and you can't lose!
TODAY'S WODS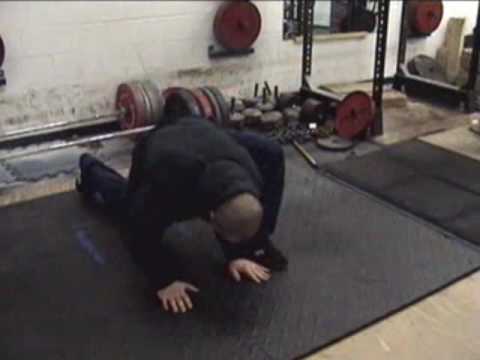 Essential Hip Warm-Up Series
Level I
Skill: If you have strict pull-ups (at least 5 in  a row) spend 10 mins working on kipping pull-ups after warm-up.  If you do NOT have strict pull-ups, 3×5 negative pull-ups
Drill Clean High Pulls (from ground), then EMOM for 10 mins perform 2 Clean High Pulls (DO NOT DROP WEIGHT BETWEEN REPS OR EVEN AFTER 2ND REP).  Keep weight light to moderate.
Conditioning:
Row 1 min
Rest 1 min
DB Thrusters (30/20) 1 min
Rest 1 min
Tire Flip 1 min
Rest 1 min
Ring Row 1 min
Rest 1 min
Burpees 1 min
Level II
Take 20 mins to find 1RM Power Clean
3×10 Good Mornings
3×10 Medicine Ball Tuck Jumps (Grab a Med Ball -10#'s or lighter- hug it to your chest and perform a jump pulling knees up in front of you)
3×15 GHD Sit-Ups
Level III
Snatch balance 7 x 3
Power clean (AHAP with correct technique) 9 x 2
Increase the weight each set
Pendlay rows 5 x 5
4 rounds
10 OHS 115/75
5 clapping pullups
5 clapping push ups
Run 200
GYMNASTY
Accumulate 10 mins in a Handstand (Time capped at 20 mins)
5×5 HLL (Not at tempo, but under control)