ANNOUNCEMENTS
Labor Day Schedule - 6am Level II and 7am Level I classes are Cancelled, all other classes are ON!
Whole Life Challenge - Challenge yourself, challenge your family, challenge your friends…$45 to register.  Register here.
For those already signed up, go to the Whole Life homepage and check out the new post about food lists.
ULTIMATE ATHLETES SEMINAR Crunch time!  Sign up for this NOW!
Don't make me call Omar!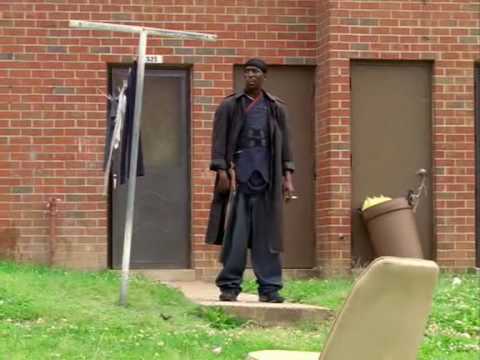 Yes, Emery turned me on to the Wire…Yes it is now my new favorite TV Drama of all time!  Not for the faint of heart.
CUBBIES First cubbie is complete and dry…feel free to use!
ONLINE WHITEBOARD USE the online whiteboard function on the website.  This is a great way for us coach's to get feedback on where the gym is at on a large scale and even individually so we can better program for YOU.
COACH'S CORNER I typically explain Intensity to every prospective client that I meet for the "Free Intro Session".  There is a problem related to intensity that exists in CrossFit and it comes from YOU and it used to come from ME too.
We define Intensity in terms of your work capacity, basically the higher the power output the higher the intensity.  I always tell folks that the problem with intensity is it hurts.  And that we're chasing higher intensity.  I'm beginning to believe I need to rephrase that.  It could be derived from the way I say that, that we are chasing hurt.  But this is NOT true, we are chasing higher work capacity.  Hurting is a weak correlate to how intense a workout is.
The problem is what I call the "more is better" syndrome.  This is pervasive..from novices to advanced CrossFitters.  It's the reason why whenever the "Filthy 50″ WOD is programmed we can barely fit everyone in the gym and when Back Squat 3×5 is programmed with some assistance work, there's typically only 3 people in the class and 2 of them "forgot to check the website today".
Let's be honest, a lot of us like to FEEL like we got our butts kicked.  Somehow this has been associated with making progress.  Unfortunately being SORE or TIRED after a workout has VERY LITTLE to do with whether or not that workout(s) were beneficial to you becoming fitter.  Which should be what this is all about.
Understand that we exist as a gym and the training staff to make you fitter.  We are not in the business of just making you hurt because it's fun for you or for us.
There will always be challenging workouts, and you will not get better at this without being challenged, but do NOT trick yourself into cherry picking the workouts that "look" hard.  And don't deceive yourself into thinking more is better, Better is Better.
Learn to find the fun in simpler WODs.  And next time a LONG/GRINDER WOD is on the schedule, pay attention to how busy the class is, you'll see the syndrome in action.
TODAY'S WODS
Level I
Skill: 3 Rope Climbs (or practice climbing technique)
Spend 15 mins working on Hang Squat Clean (keep weight light to moderate)
"Annie"
50-40-30-20-10 reps for time of:
Double Unders
Abmat Sit-Ups
Level II
As part of warm-up (not for time!):
3 Rounds
1 Rope Climb
5 Ring Rows
30 secs Handstand Hold
Deadlift 3, 3, 3 (try to increase weight each working set)
"Annie"
Level III
Snatch – 60% x 3, 70% x 2, 75% x 2, 80% x 1, 85% x 1, heavy single
Clean & Jerk – 60% x 3, 70% x 2, 75% x 2, 80% x 1, 85% x 1, heavy single
Back Squat – heavy single
SLDL – 3 x 5 (single leg deadlift) use a barbell or dumbbells
6 x 400 meter sprints rest 2 minutes
SDPD
Front Squat 3×5
3 Rounds of:
AMRAP 3 Min
3 Hang Power Cleans
6 Push ups
9 Ab- Mat sit ups
Rest 2 Min between each round
WOMEN
L-sit x3 Max Hold on Rings
3x Farmers Carry( length of gym floor)
5 rounds
10 Push Press @ 80% 1 RM
200 Meter Walking Lunge