ANNOUNCEMENTS
Whole Life Challenge - Last day to sign up is the 14th, don't miss out!    Register here.
Pre-Game Huddle THIS Wednesday Sept. 12th at 5:30pm!  Be there for the CFSD Whole Life Challenge Q&A session, especially if you are on the fence.  Minutes will be provided Wednesday evening by e-mail.
CROSSFIT KIDS!  We are ready to launch!  Christie (christie@crossfitsandiego.com) is running the program so please let her and I (aush@crossfitsandiego.com) know if your child plans to attend, age, name, and of course if you have questions.  We will kick off Saturday Sept 15th, please arrive with your kid(s) at 1100, with the intention of starting at 1115.  For logistic purposes please remember that the 15th is also the kick-off of the Whole Life Challenge from 0830-1030.
RECOMMENDED READING -
TODAY'S WODS
Level I
Shoulder Press 3×5
5 Rounds
1 Rope Climb (can scale up to 2 if capable)
10 Push-Ups
30 Sec Ring Support
Rest 2-3 mins between rounds
Level II
Shoulder Press 7×3 @ 50% 1RM (speed)
With a partner each complete AMRAP in 12 mins of:
10 Single Arm KB Swings (each hand)
7 Clapping Push-Ups
1 Trip Wheel Barrel Walk (take turns)
Rest 30 secs
*Everybody does the KB Swings and 7 Clapping push-ups, then take turns with the wheel barrel walks, rest together and start subsequent round together.
Level III
Power Clean – heavy single
Hang Snatch (below knee) – 75% x 1 x 3, 80% x 1 x 2
Overhead Squat – heavy single

4 Rounds For Time
15 Over the Box Burpees 24/20 (you can jump on the box if needed)
10 HSPU
Row 200 Meters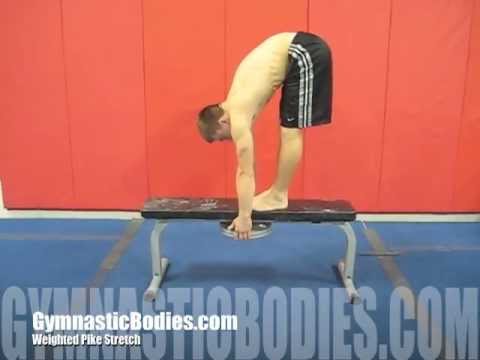 Great Stretch from Coach Sommer's crew!  Take care if attempting this, do not go into the stretch the way "D" does in the video unless you are already limber.  If you are uninitiated start with the weight in your hands at a full stand, then slowly lower into the stretch, you can get extended ROM by standing on the edge of a plyo box
GYMNASTY
3 Rounds each of
BL + 5 Ring Curls
PL + 5 Ring Flys
FL + 5 Body Levers
Finish 10 Bridge Wall Walks