ANNOUNCEMENTS 
End of Whole Life Challenge WOD and POTLUCK!  Nov 10th will be the day we get together and redo our benchmark WOD for the WLC!  We are also planning on making this another POTLUCK.  No foods barred on what you can bring to the POTLUCK!   More info to follow!
McFlurry Memorial WOD - December 1st, get ready for the annual CFSD Toy Drive to benefit underprivileged kids.
Go-Ruck Challenge - Visit www.goruckchallenge.com for more info.  CFSD members if you'd like to participate enter the code "CFSanDiego" to receive a $20 discount to registration!
TODAY'S WODS
Level I
Spend 20 mins on squat related mobility/flexibility
Then spend 10 mins working High Bar Back Squat technique
Then HBBS 1, 1, 1, 1, 1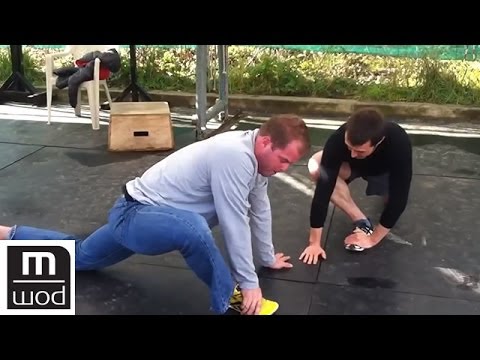 Level II
10×2 Push Press ~50% 1RM (percentage isn't that important today, just make it light enough where you can move the weight powerfully!)
3×5 HeSPU (use abmat(s) or box scaling as necessary to be able to complete all 15 reps)
AMRAP in 12 mins
5 Cast Wall Walks
HS Walk 1 Length -OR- 30 Wall Runs (15 reps ea hand/box scaling ok)
10 KTE
200m Run
Level III
Squat 5 x 3 add 5 to 10 lbs
10 x 100 meter sprint rest 45 seconds between sprints
GYMNASTY
Basic Day
3 Rounds ea of:
BL + 3 Muscle Ups or 5 False Grip Pull-Ups/Ring Rows
L-Hang + 5 Pseudo Planche Push-Ups (PPPs)
FL + 5 HLL
Finish: 10 Bridge Wall Walks